Book an Appointment
The safety of our patients, community and front-line healthcare workers are of upmost importance. With that in mind, new clinic procedure have been implemented to help reduce the spread of Covid 19. Since June 11, 2022, mask are no longer required in the clinic. However, the clinic is mask friendly and if you'd feel most comfortable wearing a mask, or if you'd like your practitioner to wear a mask that is also welcomed.
New procedures for in-person appointments can be reviewed here
If you are sick with a new or worsening cough, fever, or shortness of breath- do not come to the clinic.
Contact Public Health Peterborough at 705-743-1000 for direction.
If you are unsure what kind of appointment to book (telehealth or in-person) please contact the clinic.
Checkout and like our Facebook page for the most up to date information on clinic changes.
Accessibility Notice! The clinic is on the 2nd floor. If you are unable to climb stairs, call the clinic directly to book your appointment.
Welcome to our online booking site
Acupuncture & Herbal Consults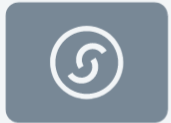 Gift Card
Give the gift of health to someone you care about.
Did you know that you can now purchase a gift card to our clinic from your online account?
First sign in or sign up to our clinic to purchase a gift card
Select a treatment from the list on the left
to view available appointment times